Successful Makerspaces and STEM Labs require access to a broad range of materials and resources to foster learning through inquiry. The Explorer Cargo Cart by Haskell is the perfect support solution to our Rover Table and Maker Table allowing easy access to all the many different maker manipulatives needed. Its ease of mobility allows for easy access to any area of the classroom where maker activities happen. Or it can follow its companion, the Rover Table, from room to room.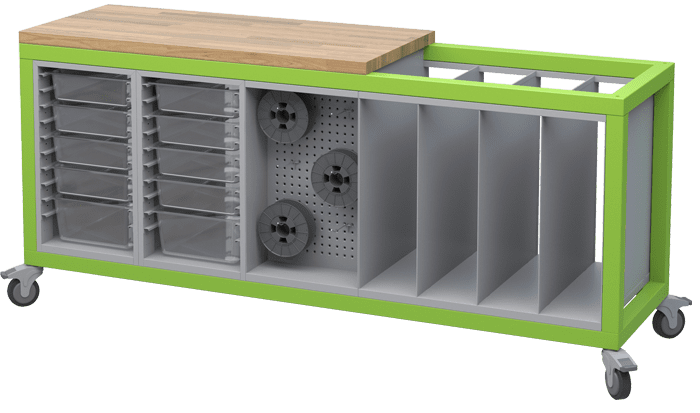 EXPLORER SERIES OVERVIEW VIDEO
The Explorer Series is a new line of educational furniture from Haskell. Learn more about the series in this video.
THE ROVER TABLE AND CARGO CART IN ACTION
See how The Rover Table and Cargo Cart help transform a classroom into the ultimate maker space.
CUT SHEET
Learn more about the Cargo Cart and all of its features for makerspaces.
CONTACT ME ABOUT THE CARGO CART
To learn more about the Cargo Cart, the Explorer Series, and other Haskell solutions for education, please complete the form. If you wish to speak with our sales team now, please call 1-800-334-8888.