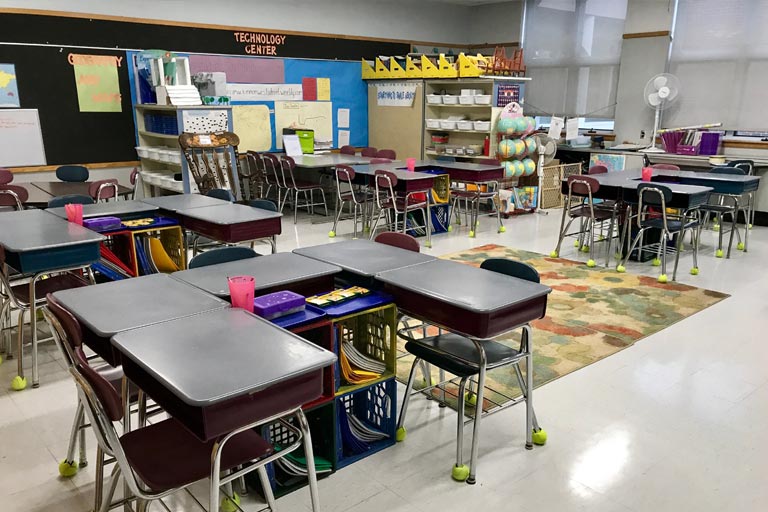 Congratulations to our Incredible Classroom Makeover Winner!
In September of this year, Haskell announced the Incredible Classroom Makeover Contest. The idea behind the contest was simple: teachers and administrators could nominate a deserving classroom by submitting a photo. An impressive 125+ schools nominated a classroom for the contest. From those submissions, the Haskell Team picked 10 finalists.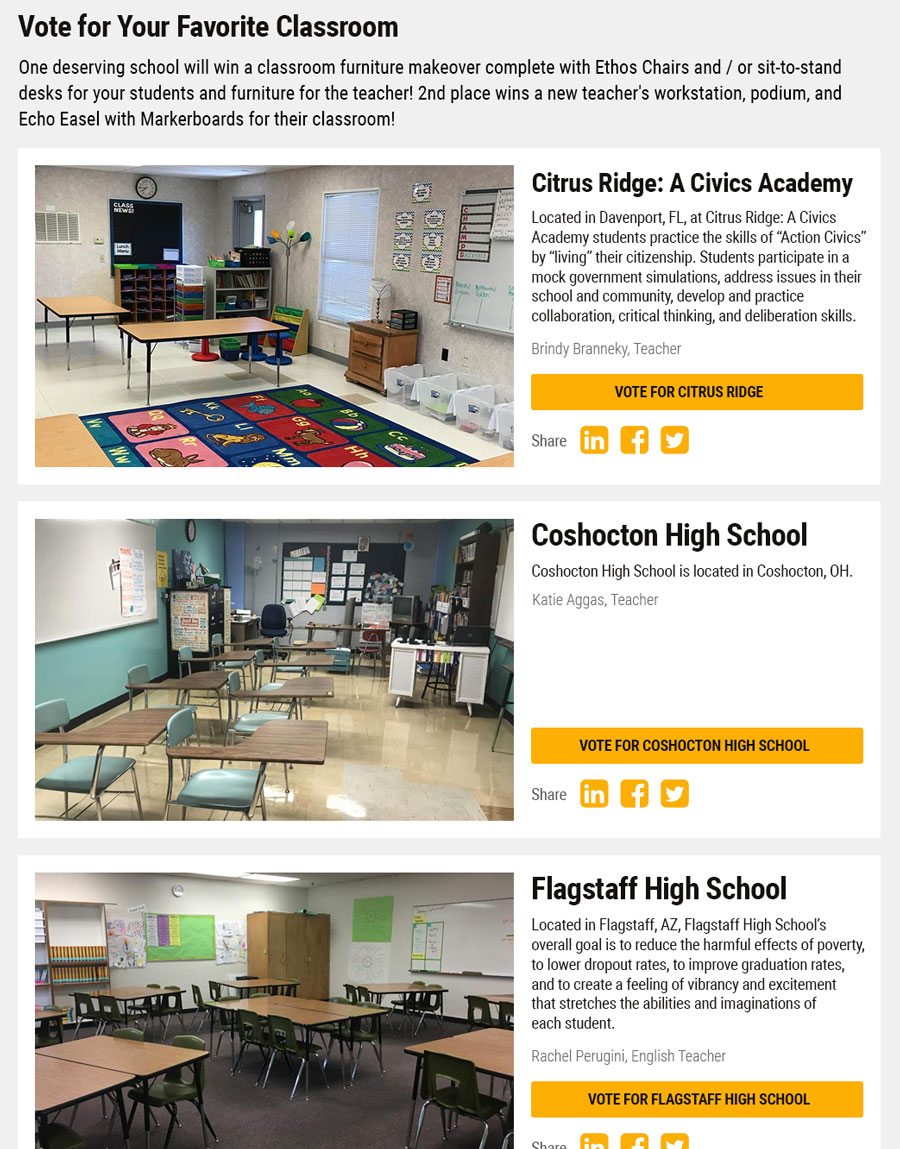 Then, it was up to the public. Finalists were notified in October and voting began. Contest participation was huge with over 14,000 votes cast before voting ended on November 30th.
Congratulations to Justine MacKinnon's class at West Street School in Southbridge, MA
In the beginning of December, Haskell announced that West Street School in Southbridge, MA was the winner. Flagstaff High School took second place. "We're incredibly pleased by the number of submissions and votes for this contest" said Cristel Hutchinson, VP Sales, Haskell. "We are committed to the academic community and plan to offer more programs and promotions like this in 2018."
To learn about upcoming contests, announcements and promotions subscribe to our email list or follow us on Facebook, Twitter or LinkedIn.