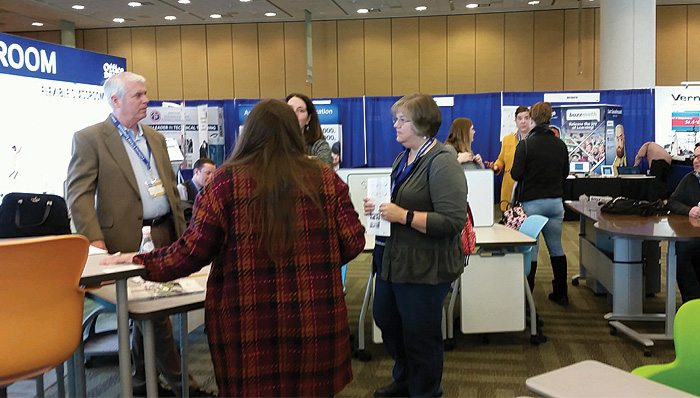 Key Insights from California STEAM Symposium
With STEAM dominating conversations at conferences of all kinds, we were excited to join the 5th annual California STEAM Symposium in San Francisco to hear from the foremost experts about the latest trends and technologies in STEAM.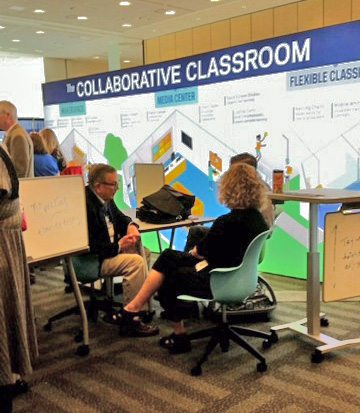 Across the booths and throughout the compelling sessions, we identified a major theme that we heard again and again.
What Does It Even Mean to Build out a 21st Century Learning Environment?
At our booth and throughout the halls, we had many interesting conversations. However, one question kept popping up again and again. "What does it mean to build out a 21st century learning environment?" Our answer is this: your curriculum must drive your decisions regarding technology and movement and there isn't a one size fits all approach.

First Things First, There Isn't One Right Answer
Your district, school, classroom or even project-based learning in a math or science room will determine your needs for technology and movement. Asking the right questions at this concept stage is critical in creating the right environments. Find an expert partner who can guide you through a robust Q&A about how you envision your curriculum and technology. Then, let them help you translate that vision into reality—while keeping in mind the district guidelines and goals.
Movement is Multi-Layered
When considering movement, there is more to think about than student movement.
How are we smoothly and efficiently transitioning from one style of learning to another?
When should the teacher be standing and when should they be sitting?
When should the students be standing and when should they be sitting?
Can students safely move around the classroom without risk of tripping over backpacks?
Finding products that are built for these types of curriculums is key. Your solutions should be multi-functional, mobile, support your technology and easy to use.
And, there is also the health of students and educators to consider. We've all heard the phrase that "sitting is the new smoking" and research supports this assertion.
Moving your body throughout the day has a significant impact on everyone's health and success. "A 2013 report from the Institute of Medicine concluded that children who are more active "show greater attention, have faster cognitive processing speed and perform better on standardized academic tests than children who are less active." And a study released in January by Lund University in Sweden shows that students, especially boys, who had daily physical education, did better in school." according to the recent NY Times article Why Kids Shouldn't Sit Still in Class.
Products that support movement—such as mobile podiums and sit to stand desks— and that are made with sustainable materials can help support the health of your district or school.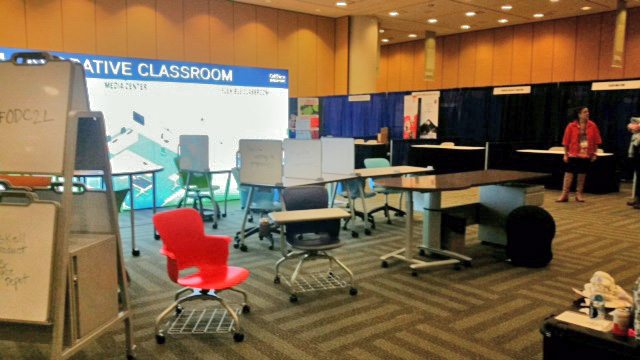 We Heard a lot of Excitement and Uncertainty about 21st Century Learning Environments
At our booth, we noticed an increased level of excitement and urgency to build 21st century learning environments. Educators and administrators are now just grappling with making these ideas real.
How do we think about building out these environments?
What do all of these different terms like active classroom and project-based learning even mean?
What can your products do for us?
Can Haskell come talk to us in person? (Yes!)
What does it cost? How do we get the funding?
What is the cost/benefit?
Haskell can answer all of these questions and more, including running a Q&A to guide your team to the right environments. Contact us today to learn more about building out a 21st century classroom.
We thank our Office Depot/Workspace Interiors for the partnership.