Makerspaces are collaborative learning environments where people come together to learn new skills, exchange ideas and share resources. They are as unique as the school cultures they represent and require flexible and configurable solutions for working, exploring and discovering. The Explorer Maker Table by Haskell has been designed to meet the demanding needs of these creative environments.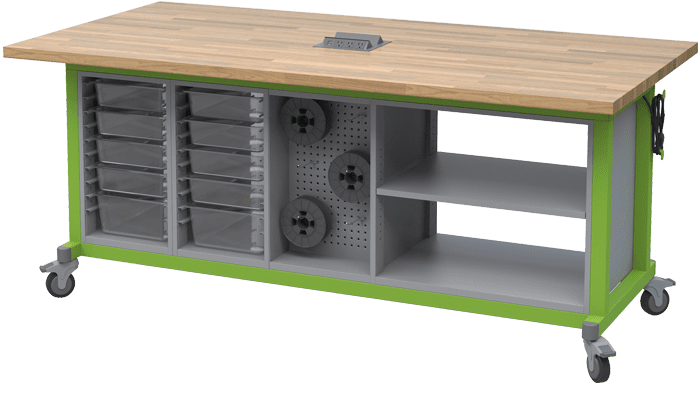 EXPLORER SERIES OVERVIEW VIDEO
The Explorer Series is a new line of educational furniture from Haskell. Learn more about the series in this video.
CUT SHEET
Learn more about The Maker Table and all of its features for makerspaces.
CONTACT ME ABOUT THE MAKER TABLE
To learn more about the Maker Table, the Explorer Series, and other Haskell solutions for education, please complete the form. If you wish to speak with our sales team now, please call 1-800-334-8888.