Sit to Stand and Lecterns
Our sit to stand, lecterns and teacher accessories for the front of the classroom offer sleek and agile designs that complement our education series. From pre-K to higher education, these mobile (and mounted) units pack plenty of functionality into their small footprints.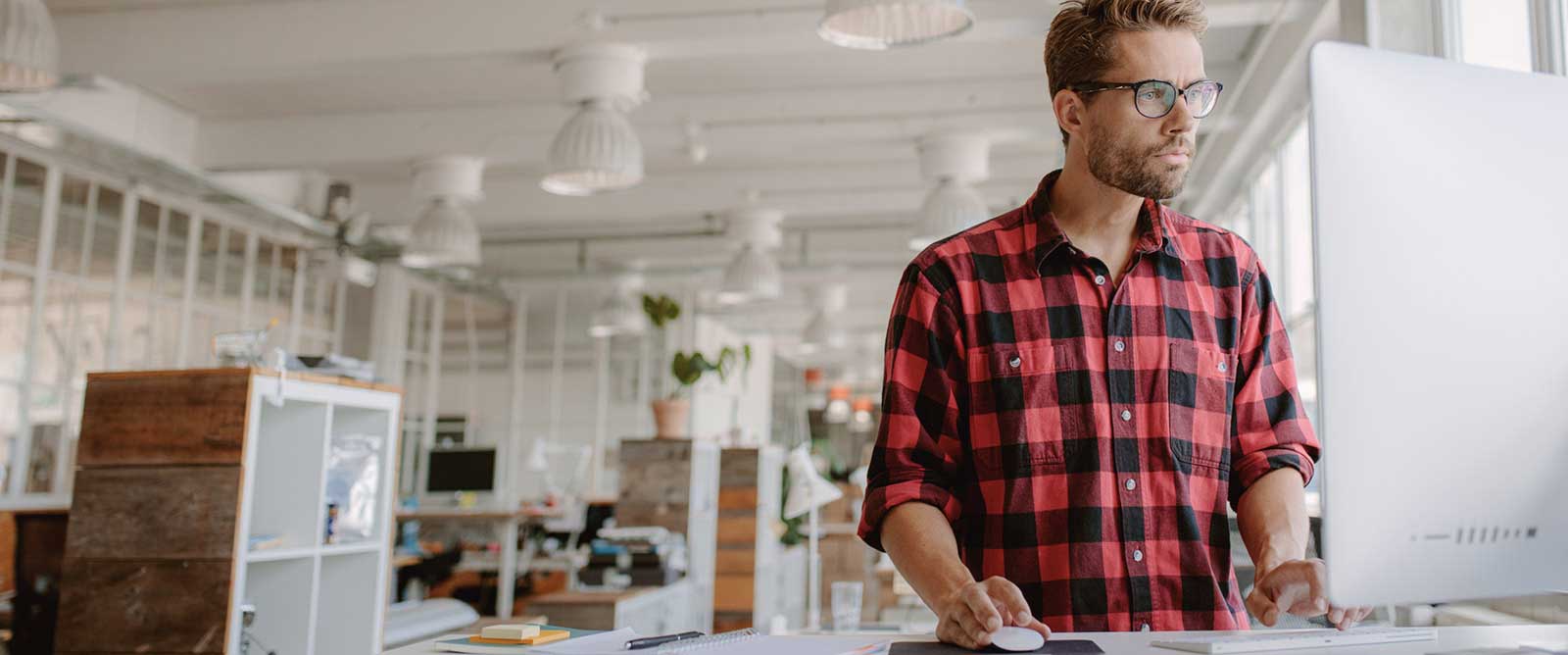 Excellence in design at Haskell means continuously developing, testing, and refining products. The result is innovative, forward-thinking solutions that redefine product categories. The new FuZion Series makes sitting all day a thing of the past.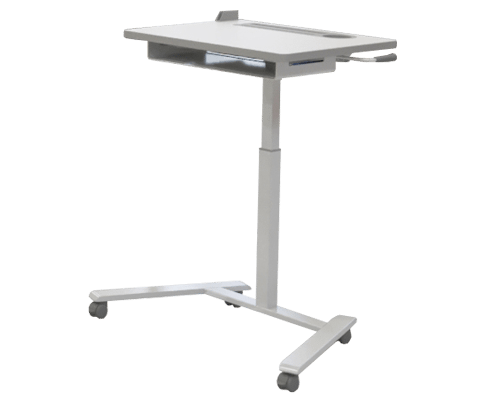 We think our sit to stand desk has no rival
Built to last—we guarantee it. Our 20-year warranty is the best in the industry
Technology that works. While many sit to stand desks bounce and are springy (causing the product to wear down after just a few years), our Hydraulic SureLock Construction prevents bounce and slippage of the height adjust. And, our Unibody integrated construction at the surface mount provides greater strength and stability.
Stronger materials mean greater strength, stability and durability.

Haskell
Industry Standard
1¼" High Pressure Laminate (HPL) Top
2 Directional Metal Bracing
50% greater weight capacity than other brands
1" or less melamine, paper, or vinyl top
Single plate construction
Nothing gets in Your Way with Our Unique Base

Two east west bars and north south bars for strength and stability
Whether sitting in a chair or standing, nothing gets in your way for maximum comfort
download 2017 pricing guide