The Smart Series combines Haskell quality with the versatility required for outfitting complete facilities. Whether for corporate, government, or educational institutions, the Smart Series offers tailored solutions for individuals and teams, private spaces and open plans. Featuring solid construction and technical adaptability, these pieces have longevity and are backed by the Haskell Warranty. And where details—like an extensive range of finishes and surface materials—matter, the Smart Series just makes sense.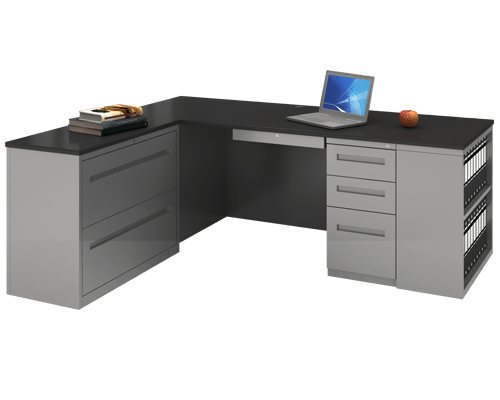 Make Your Next Corporate Project Smart
The Smart Series™ is just as its name implies—smart quality, design, construction, environmental impact and value.
Over 40 standard paint finishes
Near limitless selection of surface materials
Multiple design features such as edge and pull styles
With virtually unlimited planning capabilities and smart engineering to easily accommodate all technical and data requirements, Smart Series™ offers precision planning and broad flexibility for both private and open spaces.
To learn more about this and other Haskell solutions, please complete the form. If you wish to speak with our sales team now, please call 1-800-334-8888.