Filing & Storage
Our filing and storage options integrate neatly with any desk series. From traditional lateral and vertical files to modern pedestal and undersurface solutions, these pivotal elements are built to last with solid steel construction and an extensive range of designer finishes.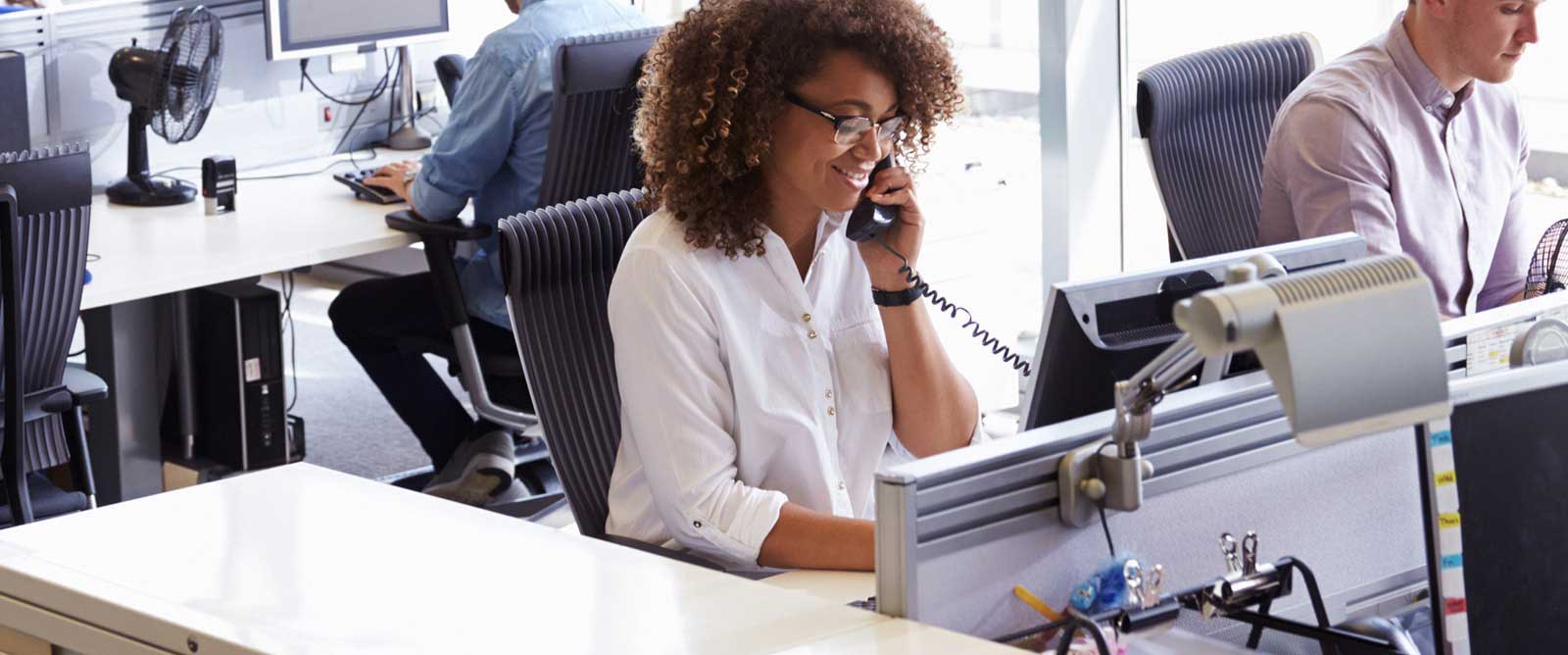 The Captiva Series is the essential storage solution for offices or work-spaces. Capable of functioning independently or as a complement to other Haskell products, each element has the flexibility to perform in high-traffic interiors—government facilities, corporate offices, libraries, medical facilities and schools. Integrating the tough­ness of powder-coated steel with details like a drawer inter-lock safety system and a range of finishes, Captiva holds it all. From lateral to vertical files and towers to mobile pedestals, the possibilities are captivating.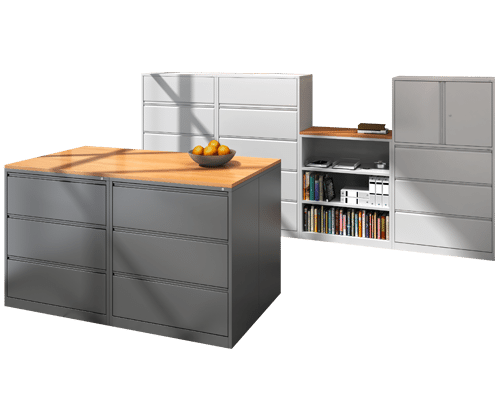 CAPTIVA CAPTURES ALL OF YOUR FILING AND STORAGE NEEDS
The Captiva Series provides a comprehensive filing and storage solution for the modern office.
Traditional lateral and vertical files
Modern storage solutions such as mobile pedestals, undersurface storage and workplace towers
A perfect compliment to the Smart™ and Market Series
Maximize your furniture investment with a smart, efficient and economical storage and filing solution.
download 2019 pricing guide
Download Captiva Series Brochure
The Market Series fills filing needs fast. Available in a limited palette of the most popular finishes and options for the quickest turnaround times, the complete line of storage solutions (lateral files, vertical files, towers and pedestals) comes with Haskell's quality manufacturing and materials made for the most demanding offices and workspaces. Perfect for corporate hiring waves and rapid build outs, the Market Series of filing solutions— in conjunction with the Market Series of desking solutions—offer convenience for designers who need to complete uncompromising projects quickly.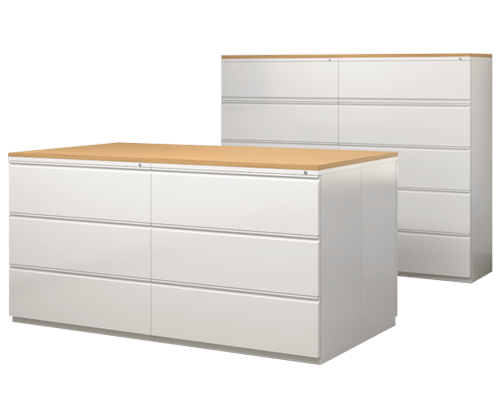 WHEN TIME IS OF THE ESSENCE
The Market Series of filing and storage and its complementary series of desking solutions simplify the selection process and speed time of delivery.
Solid, powder-coated steel construction
Quick turnaround times
Modern and durable
With the same, sharp look and durability as other Haskell products, the Market Series makes adding quality to a project quick and convenient.
download 2019 pricing guide
Download Market Series Brochure